It's time. You are now ready to start your search for your next UTV. With a market full of options, it can be difficult to know what is right for you.

Not sure where to start? Here are a few tips to help you narrow the search and find the best SXS/UTV to fit your needs, wants, and lifestyle.

FIGURE OUT HOW YOU PLAN ON USING YOUR SIDE BY SIDE
There are a number of ways you can use your side by side UTV on a daily basis. When trying to decide which UTV is best for you, it's important to start out with HOW you will use it.

Do you need a flatbed or full-size truck bed for hauling heavy or large loads?
The Intimidator Truck Series features a 6-foot Black Powder-coated aluminum truck bed that conveniently folds down into a flatbed that can handle 1,200 lbs.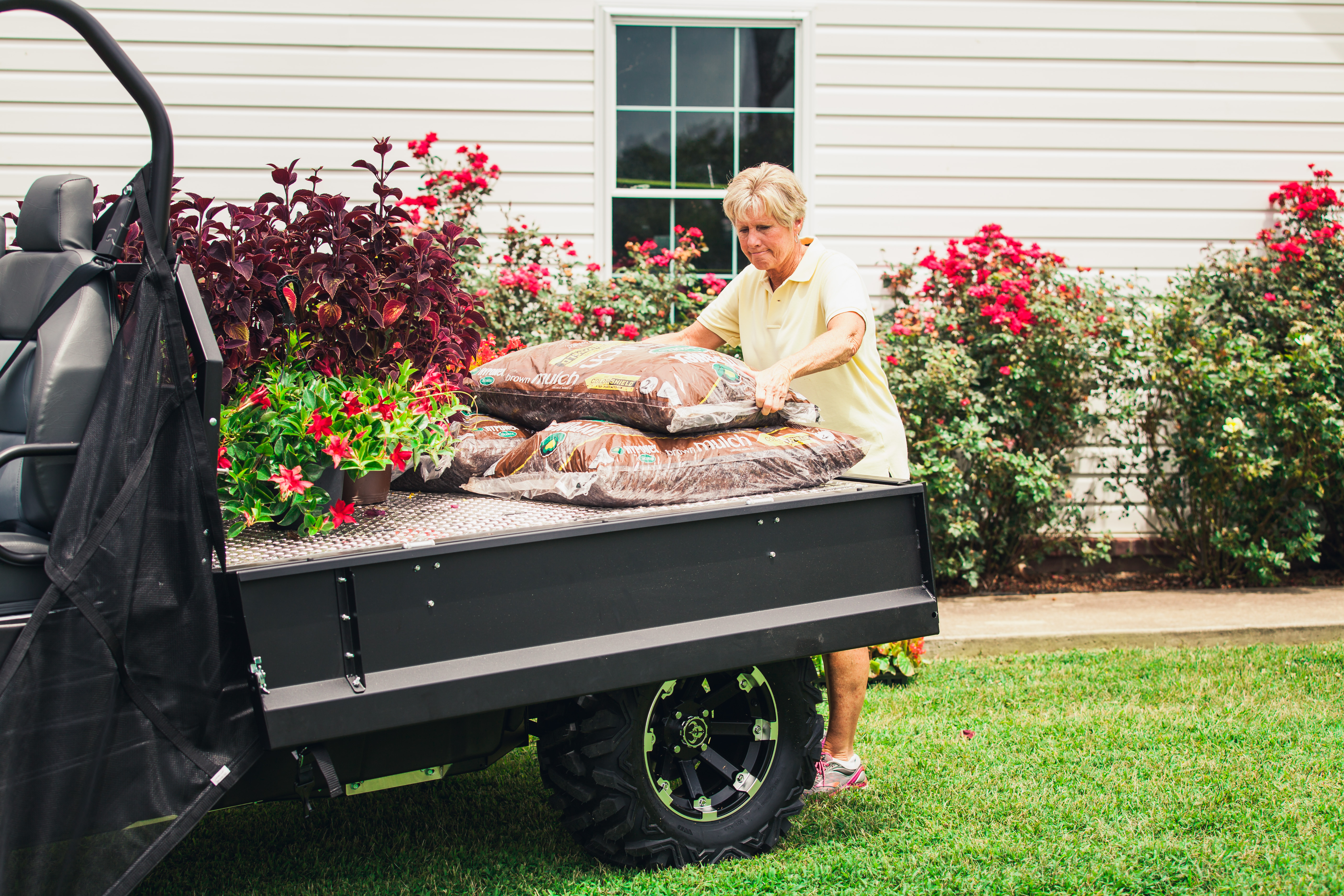 Do you plan on hunting with a group of friends?
The Intimidator Crew Cab Series can seat up to SIX ADULTS comfortably.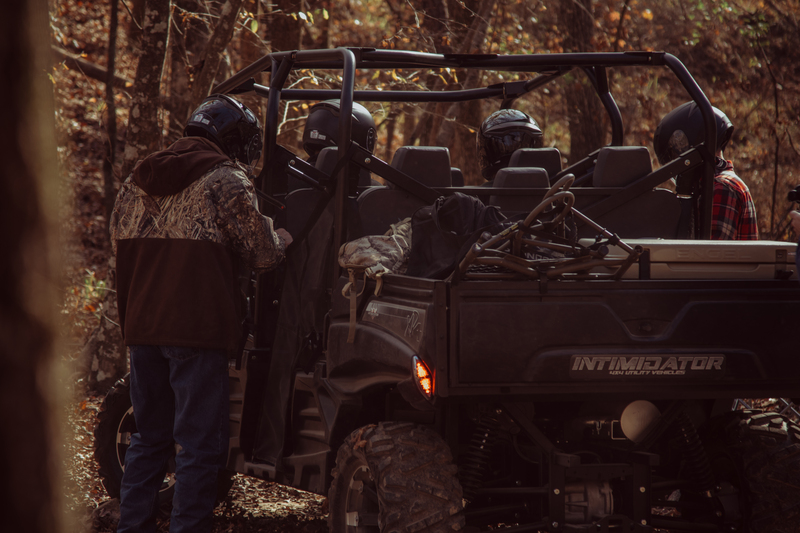 Do you plan on using your UTV indoors and need an electric engine?
The Intimidator Classic Series comes with a powerful electric engine option.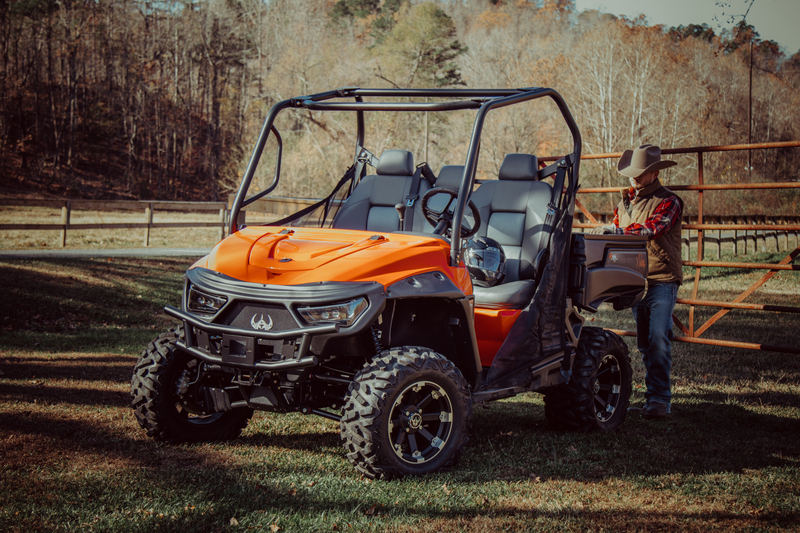 Do you plan on tackling tough terrain or racing through trails with friends?
While all of our vehicles are designed for a little bit of play, some models are better than others. The Intimidator Enforcer ATV Series and the new GC1K are designed for speed, trailblazing, and good old-fashioned fun.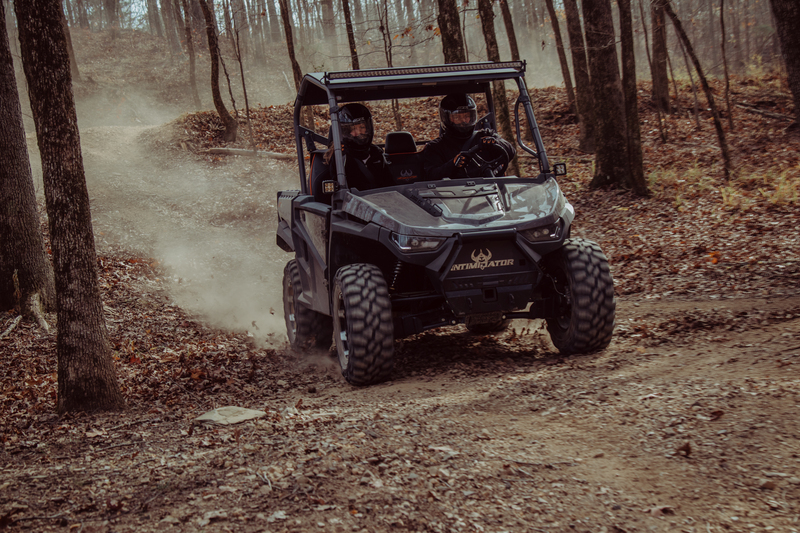 These are just a few things to think about to get you started on choosing the UTV for you.

RESEARCH THE COMPANY AND HOW THEY BUILD THEIR UTILITY VEHICLES
There are a lot of well-known brands on the market today. However, there are also a lot of brands that you have never heard of before searching for a new UTV. Now, this doesn't mean that they are bad and you shouldn't choose them. It just means that you should time some time to research the company and find out how they build their products.

At Intimidator UTV, we are proud to offer American-made products from our headquartered facility in Batesville, Arkansas. We fully assemble and build our line of UTVs and ship them throughout the United States to a growing group of dealers.

Our website offers specs and details for all of our available products, and if you have questions, you can easily contact us or a local dealer. You can also find reviews from customers and dealers on YouTube and Facebook.

PRICE. WARRANTY. DEALERS.
These three words can really help you narrow your search. A UTV is a lot like buying a new car, and some brands can be a bit pricey. Determine your budget and try to stick to it. You also need to look into the type of warranty. What does it cover? How long does it last? And when it comes to dealers, it's important that your dealers are authorized dealers and that they have a good reputation.

At Intimidator UTV, we are proud to offer a heavy-duty powerful machine at a price that won't break the bank. And when it comes to warranty, we offer one of the industry's best with one year bumper-to-bumper, three years on powertrain, and three years on Kohler gas engines. Need specifics? Visit our website, contact us directly, or visit one of our knowledgeable Intimidator dealers. And when it comes to dealers, we work with the best. We are also continuously expanding our dealer locations to better serve our clients.

YOU CAN'T GO WRONG WITH AN INTIMIDATOR UTV
We know you have options when it comes to purchasing a side by side UTV. We also know and stand behind our products. We know that you are getting quality built, American-made machines that are tough, comfortable, and affordable.

Use the BUILD YOUR OWN INTIMIDATOR feature on our website to see just how you can customize a ride that is just right for you. You can even COMPARE MODELS. And if seeing is believing, then use our DEALER LOCATOR to find a dealer near you and see why Intimidators are becoming the best SXS/UTV for the best price.